Learn How To Defend Yourself In Any Situation With Our Self-Defense Classes At WestWind Karate
If you've been searching for an effective way to defend yourself, then West Wind Karate's Self Defense classes are ideal for you!
Using practical and diverse movements and techniques geared to your NATURAL body type, you'll become skilled at defending yourself from far, middle and close range.
We provide a challenging self-defense program, packed with high energy Martial Arts training that's FUN, dynamic and effective. And the best part is, we have THREE convenient locations, offering everyone in Kearns, Midvale, and Sandy the chance to join in!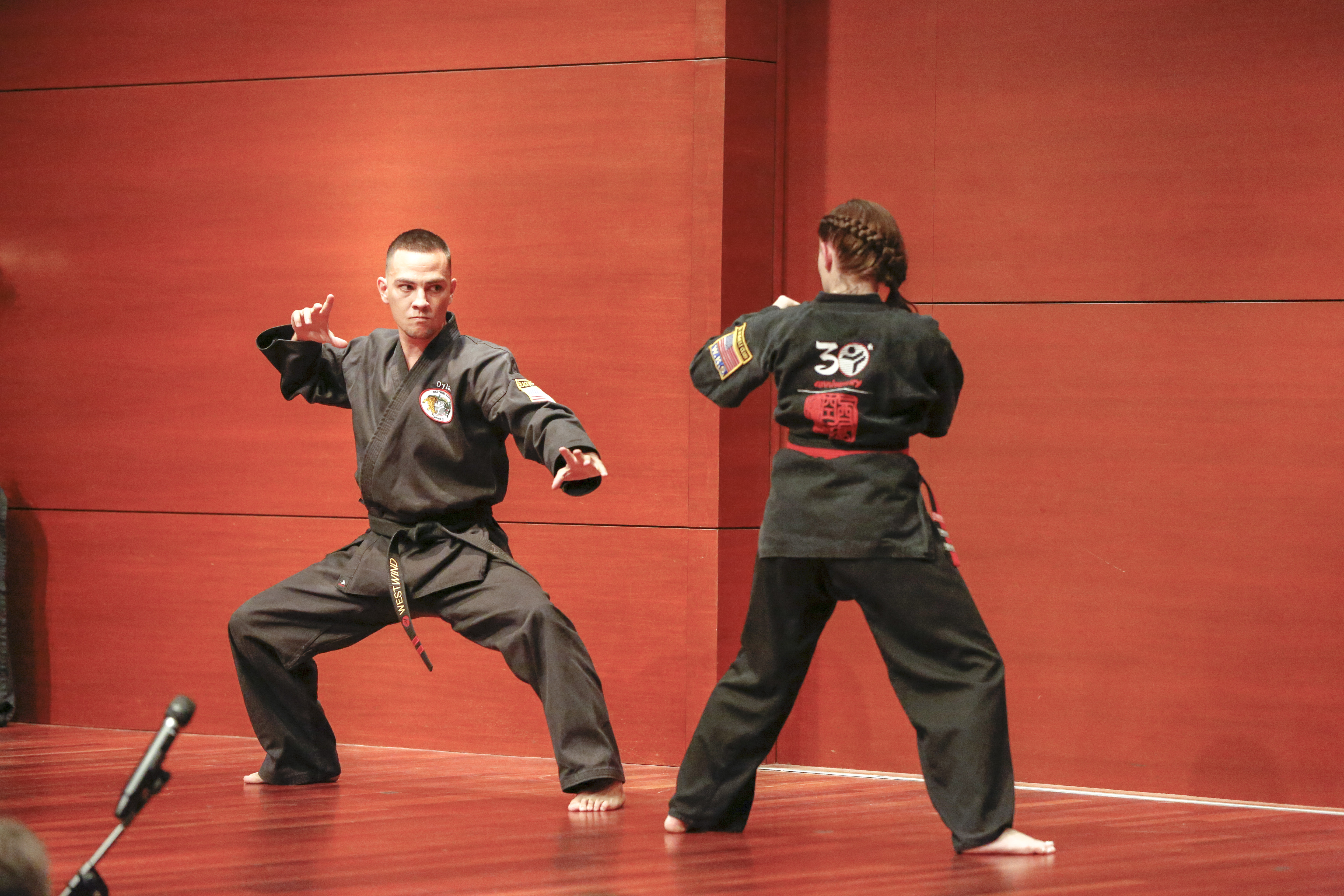 Avoid Being a Victim, Learn The Best Self-Defense At WestWind Karate
This "real world" self-defense program gives you the skills and confidence to react, conquer and survive. Our expert instructors can help you:
Stay aware of your surroundings
Strike with power, speed, and efficiency
Defend against a wide range of threats
PLUS You'll Take On A Great Workout With Every Single Class
Our Self-Defense classes will challenge your body and increase your strength, flexibility, and stamina from day one. This high-energy workout truly kills two birds with one stone.
If you want a COMPLETE workout that maximizes the physical and mental skills of Martial Arts and self-defense, you'll find it here!
You'll enjoy:
Fat burn and muscle gains
Supportive instructors
Workouts that are FUN!
Learn to Protect Yourself NOW! Join Us In Kearns, Midvale, or Sandy For The Best Self-Defense Classes Around!
Whether you are near Holliday, Midvale, Draper, West Valley, Kearns, Taylorsville, Salt Lake City, or Sandy, Utah you are only minutes away from one of our THREE AMAZING locations.
Don't miss out on the best self-defense classes around. Simply fill out the short form on your screen today and a member of the WestWind Karate team will reach out to answer all of your questions!