Take On A Total-Body Workout And Learn Incredible Self-Defense With Our Martial Arts Classes
Have you been searching for a well-balanced, street-smart self-defense system that's FUN, exciting and effective?
At WestWind Karate in Utah, we have perfected a program that relies on high-quality martial arts instruction and DELIVERS FAST RESULTS, regardless of your age, gender or fitness level!
With scenario-based training, you'll practice and role play a multitude of attack situations. Whether a person is...
Coming at you in an alley
Grabbing you as you enter your vehicle
Harassing you in the elevator
...you will gain the strength, power, and wisdom to defend yourself.
Join us at one of our Midvale, Kearns, or Sandy martial arts schools today!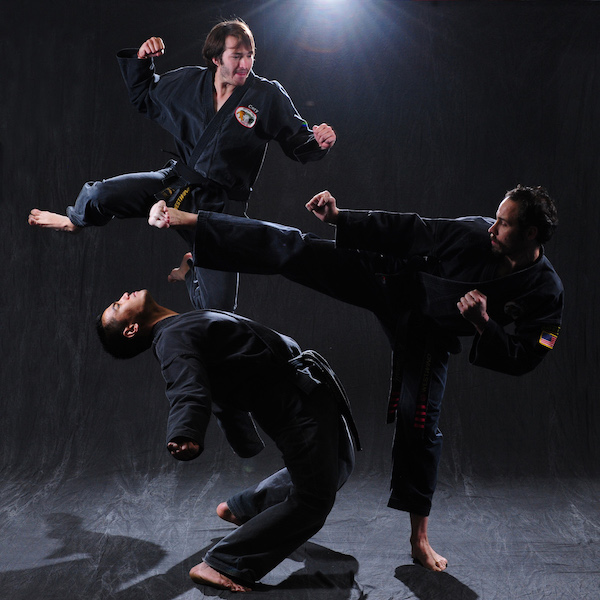 Our Martial Arts Classes Offer The Total Package
At WestWind Karate, you'll enjoy a fun, safe and exciting environment ... a variety of forms, exercises, and training drills, to condition and strengthen your body from head to toe.
Our Martial Arts classes are great for all ages and experience levels. In no time you can:
Build strength and muscle tone
Improve your agility and flexibility
Walk away with incredible self-confidence
Our training is based on how joints move, which gives greater power and efficiency with no lockout movements that over-stressed joints. WestWind Karate teaches techniques that use parts of the body that are less prone to injury or breakage.
Get Fit, Starting Today! We Proudly Serve Sandy, Kearns, And Midvale With The Best Martial Arts Around!
You don't have to be a victim. Learn highly effective and powerful self-defense skills that will protect you and your family and build incredible strength and fitness at the same time.
To learn more about our Martial Arts classes and everything else we have to offer in Sandy, Kearns, and Midvale, just fill out the short form on your screen. We'll be in touch right away to answer all of your questions!