Join Us In Midvale, Kearns, and Sandy For The Most Exciting Kids Karate Classes Around!
Not only will your child get strong, fit and flexible with Kids Karate classes at WestWind Karate in Midvale, but they'll also learn crucial life skills and safety-improving techniques that can be used for a lifetime.
Join us in Midvale, Kearns, or Sandy today and give your child an exciting way to grow with martial arts!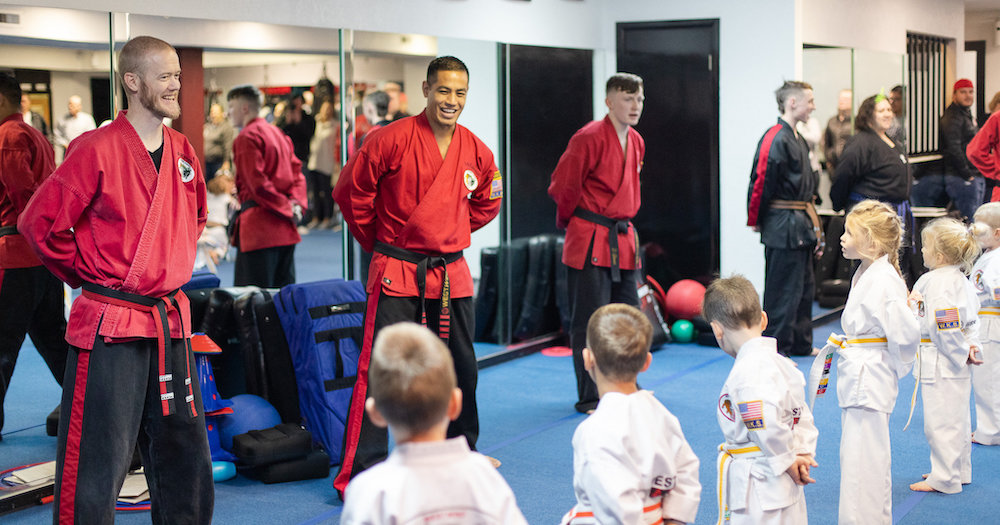 Find The Kids Karate Class That Works Best For Your Child!
At WestWind Karate in Midvale, we offer a clean, state-of-the-art facility that is welcoming to children of all ages! Karate is more than just a fun and active sport; it will teach your child the mental, physical and spiritual advantages to succeed at school, at home, and in life.
Take advantage of our age-specific classes today:
Early Skills (Ages 3-4): The early skills in this program is considered early skills because they are the first skills that young children develop. Most children between the ages of 3 and 4 years old do not have the attention Span, preliminary skills, or drive necessary to participate in traditional programs.
Our Early Skill students are given the chance to develop:
Hand-eye coordination
Perseverance
The ability to follow verbal directions
Respect and communication skills
Basic Skills (Ages 5-6): This curriculum introduces basic skills training to the early elementary age group, which is currently establishing a basic foundation of physical, intellectual, social and emotional abilities. With that said, more emphasis is placed on building basic fundamental skills training with a strategic balance of martial arts.
Your child can learn:
Strength and balance
Memory and multi-tasking
Self-confidence
Teamwork
Enjoy A Proven System Of Success
At WestWind Karate in Midvale, we are proud to offer students access to the renowned martial arts training system. Each Kids Karate program we offer relies on the 8 skills foundation, with a focus on one skill per class.
We have helped countless students across Midvale, Kearns, and Sandy grow into well-rounded young adults and we can't wait for your child to be next.
From day one, you can expect:
Supportive, knowledgeable instructors
Individualized attention for each child
A safe and secure facility

Take The First Step Today! Learn More Or Get Started With The Best Kids Karate Classes In Utah!
Don't miss out on everything we have to offer at WestWind Karate. With 3 convenient locations across Midvale, Kearns, and Sandy, we're bringing you the best Kids Karate in the greater Salt Lake City area.
To get started today or to learn more about our incredible martial arts classes, just fill out the short form on your screen now!