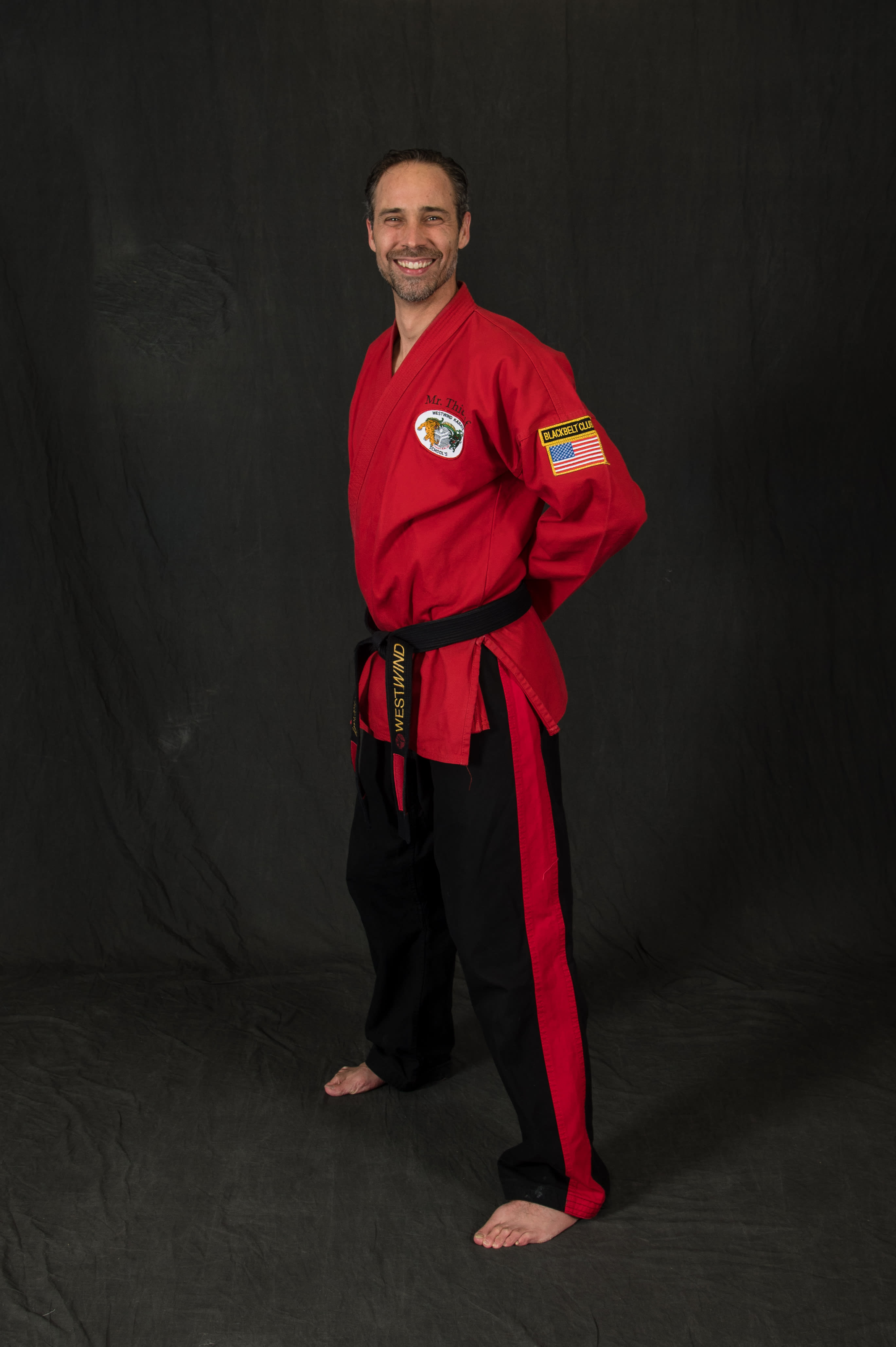 Ryan Thierolf
Mr. Thierolf I have been training since he was 10 years old. His grandfather recommended that he do it to toughen him up and help me with confidence. Ryan has been teaching karate since 1998. He enjoys teaching others by helping them to challenge themselves and overcome obstacles to achieve their greatest potential.
"My goal is to earn my 6th degree black belt and to continue teaching and learning to improve my own skill. I have a bachelor's degree in Biology and Psychology and currently work in behavioral management for troubled youth in a treatment center. I strongly believe that the discipline learned in karate can prevent
people from entering placements such as the one I work at. My mission statementis to improve society one kick at a time."